Best Urology Clinic in Pune - Dr. Dhake Urology Clinic
Dhake Urology Clinic is recognized as the best urology clinic in Pune. Dr. Rajesh Dhake, has started this clinic with the aim of providing skilful, compassionate and innovative care to people suffring from urology problems. He is well qualified and experienced urologist who has expertise in general urologic care, female urology, kidney and urinary tract disease, kidney stones, urinary incontinence, benign prostatic hyperplasia (BPH), urologic cancers (prostate, bladder, testicular, kidney, adrenal), etc.
We deal with various urological conditions related to Kidneys, Ureters, urinary bladder, urethra in males and females and also prostate glands in the male.
We provide diagnosis and expert treatment for diseases of the urinary tract, including cancers, male sexual dysfunction, urinary incontinence, pelvic pain, urinary stone disease, male infertility, and prostate disease. We also offer highly advanced technology in the medical and field. State-of-the-art technology is used to add value to patient care.
Each and every equipment and material used by our urologists conforms to international standards. We offer excellent patient care with commitment and convenience.
This clinic is open on all days except Sundays and It is backed up with basic facilities like pathology lab collection centre along with x-ray and sonography facilities. Clinic is equipped with advanced facilities like Endoscopes, Laparoscopic equipment etc. Dhake Urology Clinic  is a well-equipped and well-maintained clinic in Pune. It contains a waiting area for patients, where they can wait for their turn. This clinic has a consulting room, where this practitioner visits to patients between the consulting timings. Usually, on the first visit, we thoroughly understand patient's problem and documents the patient's medical history and discusses the various health issues they are currently facing.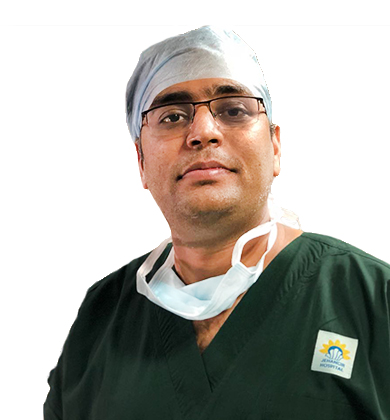 Dr. Rajesh Dhake
(MCh – Urology/Genito-Urinary Surgery, MS, MBBS, MS – General Surgery)
Dr. Rajesh Dhake is a qualified  urology doctor in Pune with the special interest in laser treatment of kidney stones, prostate, and Laparoscopy. He possesses  11 years of clinical experience. The doctor is an MBBS, MS – General Surgery, MCh – Urology. He has got a Gold Medal in Urology from Gujarat University. He has a special interest in laser treatment of kidney stones, prostate, and Laparoscopy. A highly renowned medical professional in his field of work he serves an ethical way in his work and keeps the dedication with his patients. Provide the treatment method that is most suitable for them. If you are having any symptoms of urology related diseases and facing any type of urology pain Dr. Rajesh Dhake who is the best urosurgeon in Pune can treat you with the perfect diagnosis of disease. He is a member of Urology Society Of India. His special interest in LASER treatment for kidney stones, prostate, and Laparoscopy. 
Presently he is working as a consultant Urologist and laparoscopic surgeon at various hospitals in and around Pune. Few of the prominent ones are Ratna Hospital, Maxcare Hospital, and Sterling hospital. You can visit Dr. Dhake at various clinics and hospitals in Pune and Pimpri-Chinchwad.
Services we offer at our Urology Clinic in Pune
Call Us!
"Don't Hesitate to Ask Us About Your Problems"